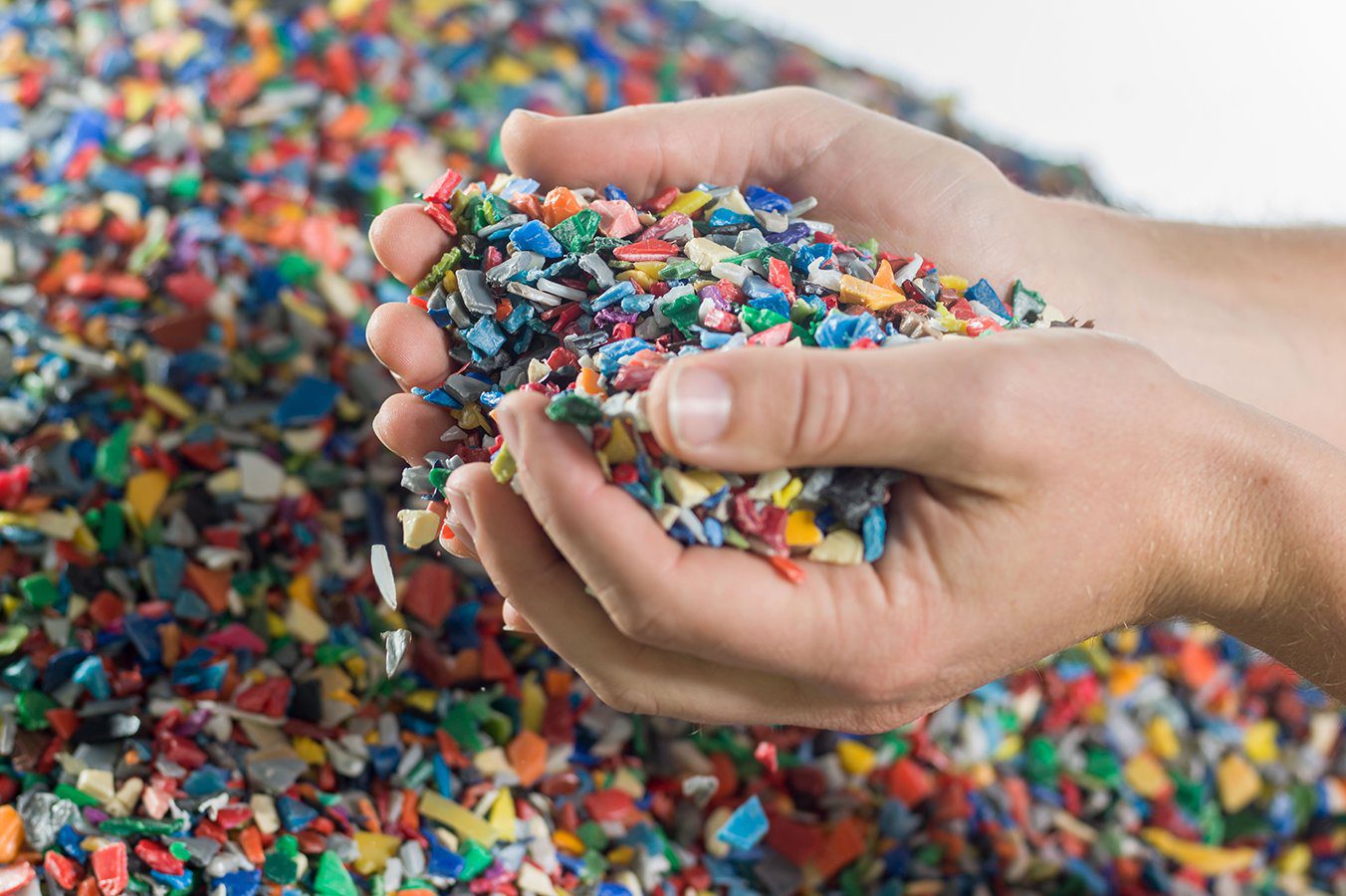 KAPA REYNOLDS strive at developing everyday private-label products that are more respectful towards the environment.  Our products have an effect on the comfort, well-being and health of consumers – and we try to offer them in the respect and the knowledge of their impact on the environment.
To this end, we are committed to an approach of optimisation and reduction around the packaging components. For paper, for example, we are committed to the preservation of resources – starting  with our FSC® certification, but more especially with the inclusion of some recycled material in our products.
With regards to plastic, we propose health & beauty and cleaning solutions with the offering of soluble products, practically removing the need for new plastic packaging by reusing an existing plastic bottle – or under a format not requiring the use of a container.
The current discourse aims for the elimination or, at least the reduction of this material's usage – but can we really envisage a life without plastic?
According to the journal Sciences Advances, since 2005, 8.3billion tonnes of plastic have been produced and placed on the market – 6.3 billion tonnes have been thrown away, of which, only 9% are estimated to have been recycled.
This leaves 5.7 billion tonnes which are currently "decomposing" in our environment, interacting with natural elements.  In 2020, a biology survey has detected traces of microplastics in the digestive system of marine animals as well as in some drinkable water in Antarctica.
Humans have been using plastics since the dawn of time.  One of the eldest forms known today is called Shellac – produced from a kind of resin secreted by mealybug (?).
Since 1907, and the creation of Bakelite, plastic from fossil resources as developed with a very rapid acceleration in daily life usage after the second world war.  In 1950, 2 million tonnes of plastic were produced, while in 2015, 380 million tonnes were placed on the market, 38% of which being used for packaging – which is the greatest usage of this material – but plastic is also used every day for a large range of applications.
Projecting yourself in a plastic-free world implies to reconstruct completely our relationship with this material.
In the medical world, the absence of plastic would have devastating consequences.  Gloves, syringes, tubes, catheters, test tubes – all these products require a perfect sterilisation.  Faced with bacteria and viruses that are showing a greater resistance to sterilisation, plastic remains a cheap and useful material.  A study in England has shown that tonsil removal required up to 100 different sterile pieces of plastic.
In the food processing industry, plastic enables to stock, handle and transport foodstuffs quickly and without damage.  In some cases, the use of plastic can even increase the freshness of some foods – bananas and broccoli, for example.
In our daily life, plastic remains a useful and necessary material. Condoms, contraceptive coils, masks, entirely or in majority made of plastic, are considered as essentials by WHO.