French independent family company, we create and distribute consumer products around the world.
3 good reasons to choose Kapa Reynolds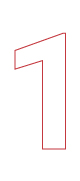 THE RIGHT PRODUCT AT THE RIGHT PRICE
Our operational excellence enables us to offer competitive prices with our Kapa quality guarantee.
We are IFS Broker certified amongst other accreditations and certifications – all of which testify of our scrupulous application of technical and regulatory norms.
We audit each of our production sites ourselves according to a strict bespoke guideline verifying processes, production capacity, product controls as well as respect of intellectual property and the highest ethical and social standards.
We want to be and remain an exemplary partner for our dependability, our responsiveness and the steadfast of our answers whatever the situation.
48H is the time it will take to have your product delivered to your shelves.
Our agility, availability and the excellence of our operations form the basis of our daily commitment to our customers.
With the expertise of Kapa Logistics we provide you access to an externalised warehousing service allowing you to manage quantities and cashflow. Whether a single parcel or a full container, we deliver in France or throughout the world your order within 48 hours.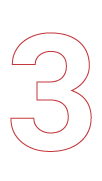 Broadening your in-store range or developing the product that meets your needs.
Our experience and network, around the world, gives us the opportunity to provide you with more options, access to more products, updated formulations to meet your needs.
We can also accommodate fluctuations in demand with a flexible production capacity.
Our pillars of commitment: ENVIRONMENT, HUMAN and NEED.
Your partner for an AGILE OFFER and SOLUTIONS.
Our INTEGRITY makes the difference.
We are a 100% FAMILY company.
The pursuit of EXCELLENCE is our common thread.
Our contribution to the community