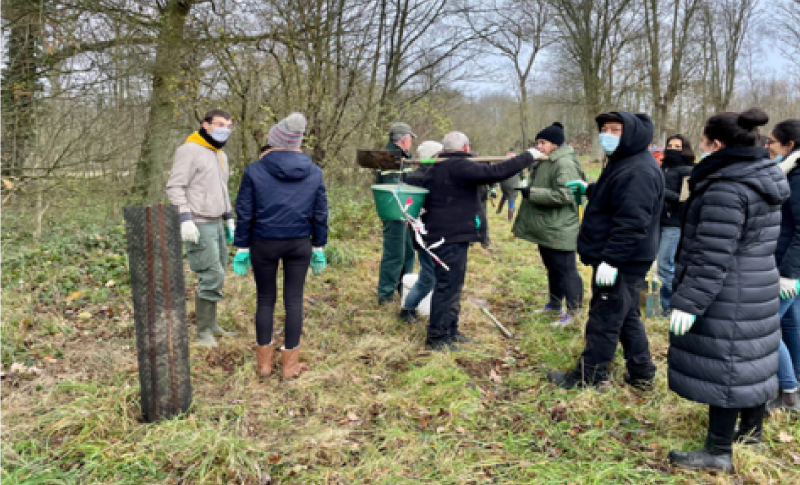 On November 30th 2021, the entire French teams gathered together to offer their help, during our day of community solidarity, to the Forest National Office (ONF – Office National des Fôrets).
Based on our voluntary program, every member of our team engaged their energy, motivation and enthusiasm to this general interest work towards the community. It represented 150 man hours that Kapa Reynolds teams were happy to dedicate to a cause dear to our values : the protection of the environment.
In the heart of the Marly-le-roi forest, our teams applied all their energy, spirit of improvement to upkeep and revamping tasks. Together, we promoted the natural development of the local biodiversity. Cleaning, depolluting, removal of debris and reinstating plant barriers were some of the activities we undertook. Though they were protected by gloves, our green thumbs were hard at work.
Our common effort, spared the ONF more than 6 days work ( at least !) and we are delighted to have contributed to this project and the well being and enjoyment of the local community.
This exceptional project allowed us to be together and useful – applying our common values : Solidarity – Commitment – Team Spirit.
It was in high spirits that we combined the pleasure of working together and the enthusiasm of participating in the improvement of our natural heritage.
We want to extend our thanks and gratitude to ONF for their hospitality and precious advice on the work at hand, as well as UnisCité Solidarité Entreprises for helping us set up this project.
Catherine GUAY
Responsable RSE